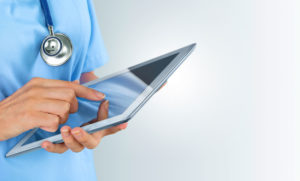 When an internal communications team (or director) needs to implement new technology throughout their organization to improve communications, the task can seem daunting. The larger the organization, the more stakeholders involved, and the more systems needing attention.
Here are five tips that will help you improve the outcome of your hospital communications technology integration:
1. Develop a Thorough Requirements Document
Having a requirements document will allow you to plan for a smooth transition between departments, as well as identify any impacts to existing technology (e.g. integration requirements, access requirements, etc…)
Implementing any new technology will have impacts on various stakeholders on that project, so it's important to list out all of the groups involved such as Information Systems / Technology Department(s), Department Leaders, and End Users.
2. Identify All Communications Channels and Responsibilities
For a hospital, Internal Communications, Information Systems / Technology Department(s), and Marketing (who may assist with the look and feel of branded internal communications) are vital to the success of communications among staff. It is important that each person on the communications team knows what to expect, when, and how they should respond to any questions.
Consideration of existing email systems and how best to integrate is critical. Communication sent through these channels needs to be whitelisted to ensure staff receive the emails, and that they are not flagged as spam.
3. Get Information Systems (IS) Involved Early
A huge challenge facing collaboration between communications and IS/IT departments is resource availability. IS teams are often extremely busy with weeks, if not months of existing commitments. Getting IS involved early, and making sure you are keeping them involved throughout the project will minimize the impact on areas that may require IS level clearance, as well as create efficiencies in time and roll-out.
4. Test, Test, Test
A successful roll-out of a new communications technology shouldn't happen over night. It should be a gradual change in which you are constantly testing and debugging. You want to be sure to test on small and large volume communications to ensure the system can handle it.
5. Manage Expectations
Managing people's expectations comes down to good communication and confidence. You must have confidence in the new technology and its ability to do what you are proposing, confidence from the IS team that the proposed solution won't pose any immediate or future technical or resource issues, and confidence from the end-users that you are listening to their feedback and providing an end solution that will serve their needs.
To learn how we helped create and integrate a new communications technology for a 17,000 employee hospital system, please request the case study by using the pop-up form on this page.